$19.80
$0.00
JoyEtech TEROS Pod Kit
JoyEtech TEROS Pod Kit
C O L O R   C H A N G I N G   T E C H N O L O G Y
Presenting JoyEtech TEROS all-in-one pod system with draw activated firing mechanism. Powered by ECO technology, it offers you long-lasting battery life. To fire, simple vape on it.
The device has thermo-chromic (color changes by temperature) and photo-chromic (color changes by sunlight) finishes where the color changes by sunlight or environment temperature. A 480mAh built-in battery powers the device with an indicator light which indicates working condition and battery life. It also features an intuitive refillable cartridge that can hold up to 2mL of e-liquid. The TEROS is such an elegant, simple, and versatile pod system that could be your next favorite pocket vape!
Parameters:
Size: 90.0 x 29.0 x 12mm
Weight: 57.5g
E-Liquid Capacity: 2.0mL
Output Modes: 1.85V constant voltage
Battery Capacity: 480mAh
PORTABLE & COMPACT POD - Being stealth, the TEROS is the first portable pod system presented by JoyEtech. It's easy to carry with its compact size.
VAPE WITHOUT BUTTONS - Featuring the air pressure sensor, you can vape directly on the TEROS pod system without holding the normal buttons.
EASY TO FILL - The TEROS utilizes a convenient filling system. Just open the stopper on the side and inject the e-liquid into the cartridge with ease. It is also TPD compliant.
BATTERY INDICATOR - The light will stay green when battery life is high and will then flash red frequently when the battery life is low.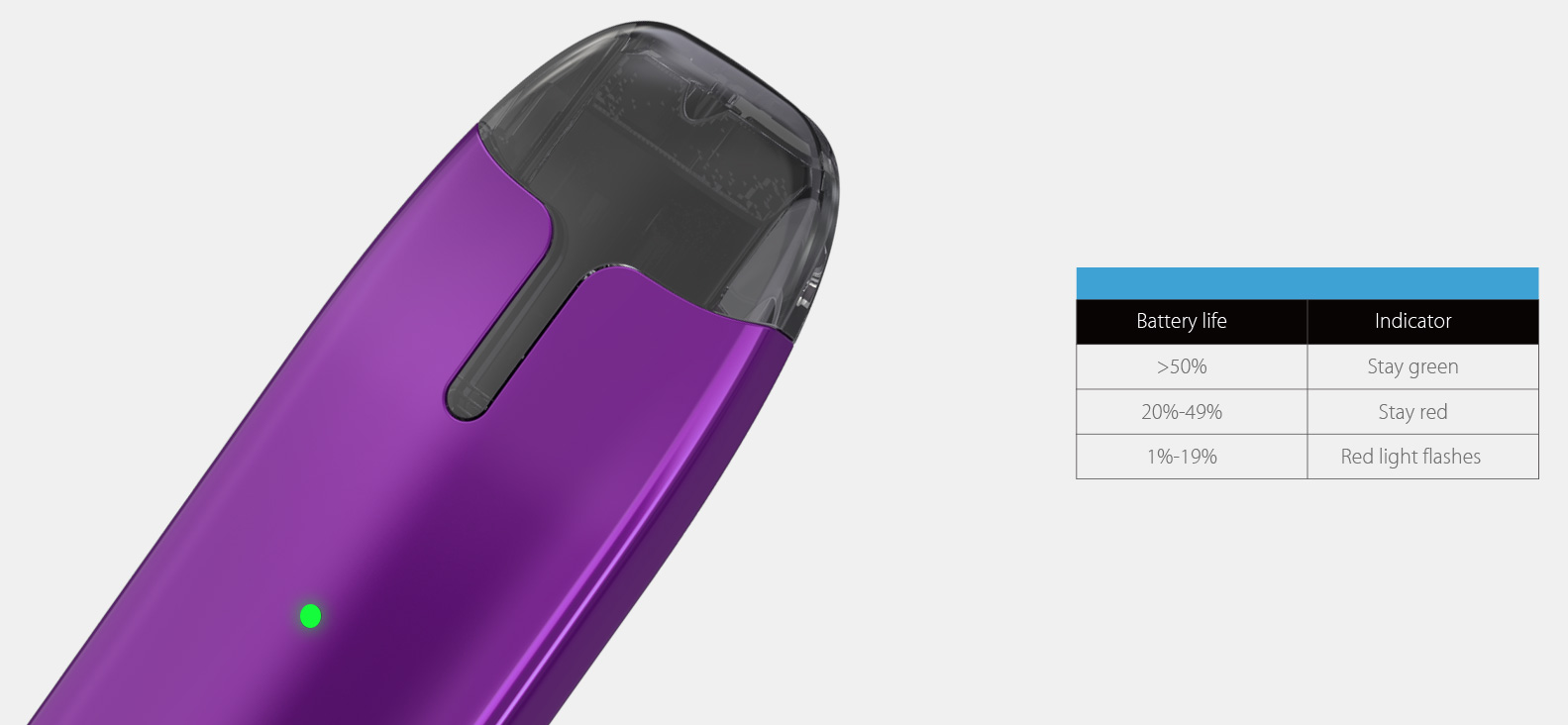 Kit Includes:
1 x TEROS Battery
1 x TEROS Cartridge
1 x USB Cable
1 x Quick Start
1 x Warranty Card
1 x Warning card